Principal Investigator
Dr. Jean Chen
PhD Biomedical Engineering
McGill University
Positions
2011 – present, Director, Neuroimaging Lab at Baycrest
2018 – present, Senior Scientist, Rotman Research Institute, Baycrest
2018 – present, Associate Professor, Medical Biophysics, University of Toronto
2011 – 2018, Scientist, Rotman Research Institute, Baycrest
2011 – 2018, Assistant Professor, Medical Biophysics, University of Toronto
Education
2009 – 2011, Postdoc, Radiology, Massachusetts General Hospital, Harvard Medical School
2005 – 2009, PhD, Biomedical Engineering, McGill University
2002 – 2004, MSc, Electrical Engineering, University of Calgary
Dr. Chen was trained at the Montreal Neurological Institute and the Martinos Center for Biomedical Imaging. Her current research revolves around the theme of novel methodological development for the study of brain physiology in aging and age-related brain diseases. Her specific interests include studying the neurovascular and electrophysiological mechanisms underlying resting-state fMRI.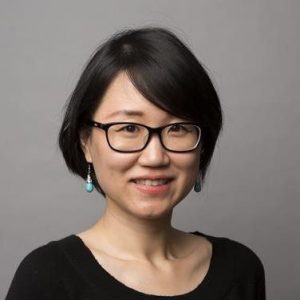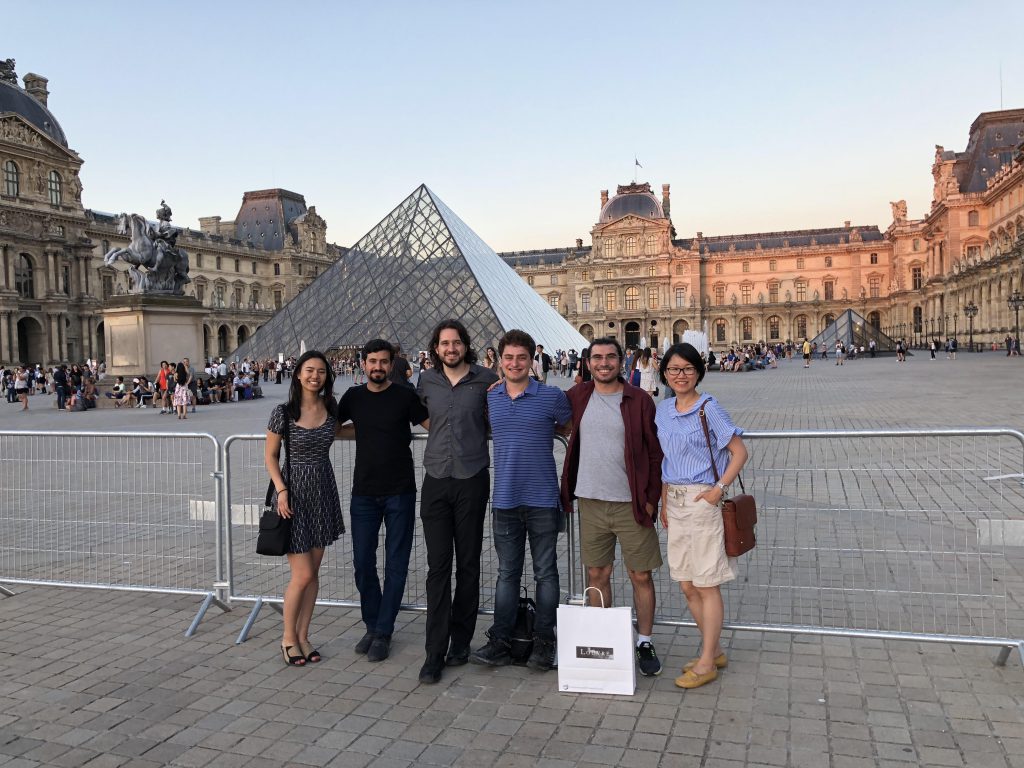 Current Postdoctoral Fellows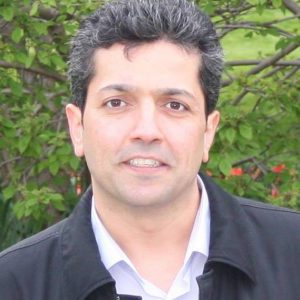 Dr. Saleh Shams
Posdoctoral Fellow
PhD Bio-electrical Engineering
Dr. Shams' research interests lie primarily at the intersection of functional neuroimaging modalities (especially fMRI data and EEG), machine learning algorithms, statistical inferences and the methods of time-frequency analysis. The theme of Dr. Shams' research is to establish practical algorithms for multi-subject activation detection, identifying functional brain networks, and approximating blood oxygenation level dependent (BOLD) signal response shape from fMRI data. His research has contributed to the development of algorithms that address the problems in functional neuroimaging in a wide range of applications of computational methods to better understand the function of the brain. Over the last 10 years, he has built ample skills in mathematical methods; including statistical pattern recognition and digital image processing besides methods for preprocessing and processing EEG, structural and functional MRI, that are useful for developing new frameworks to investigate the physiological basis and neural mechanism underlying fMRI.
Current Doctoral Candidates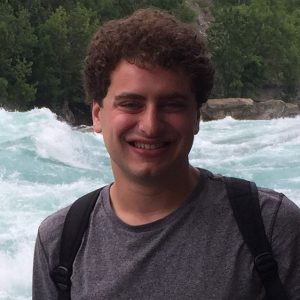 Jordan Chad
PhD Candidate
MSc Theoretical Phyiscs
University of Toronto
Jordan's research focuses on using diffusion MRI (dMRI) to model brain microstructure based on the pattern of microscopic diffusion of water molecules through brain tissue. Jordan's research goal is the comparison, validation and optimization of mathematical models of brain microstructure derived from dMRI, with a special focus on separating out the effect of extracellular free water molecules from the dMRI signal to improve the specificity of these models to processes that occur within brain tissue.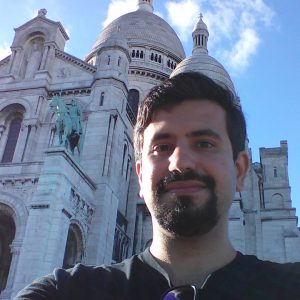 Mahdi Khajehim
PhD Candidate
MSc Biomedical Engineering
Amirkabir University of Technology
Mahdi's research is generally around investigating the relationship between the MR signal and the biophysical properties of the tissue that underlies the signal. This relationship can be used to obtain quantitative information about the tissue in a way that is not feasible through qualitative MR methods. Another advantage of this quantitative approach is its ability to yield multiple physiologically desirable parameters at the same time by just a single measurement. Making these quantitative approaches easier to implement and more reliable are some long-term goals that Mahdi seeks.
Current Masters Candidates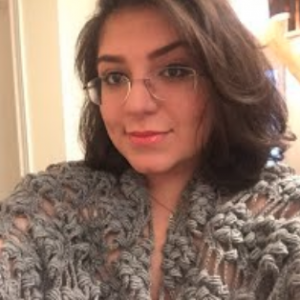 Azin Esmaelbeigi
MSc Candidate
BSc Biomedial Physics
University of Toronto
Azin is working on quantitative mapping of cerebrovascular reactivity (CVR) using resting state fMRI. She is focusing on healthy elderly to study the effect of age on CVR. She is also interested in looking at the changes in characteristics of physiological hemodynamic response functions during aging. She completed her undergraduate degree at the University of Toronto in Biomedical Physics, minoring in Mathematics.


Current Research Assistants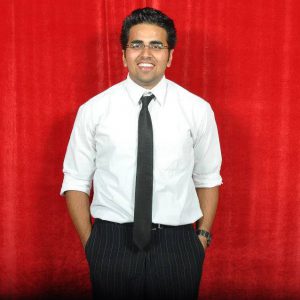 Shreyas Harita
Research Assistant
MSc Neuroscience
Queen's University
I joined the CRANIUM lab as a research assistant in September, 2018. My current project involves evaluating methods which remove physiological noise from brainstem fMRI and identify task based signals thereafter. I obtained my Master's degree in Neuroscience from Queen's University in 2017. My thesis dealt with resting-state fMRI in the human brainstem and cervical spinal cord at 3T. I obtained my Bachelors of Science from the University of Toronto in 2015.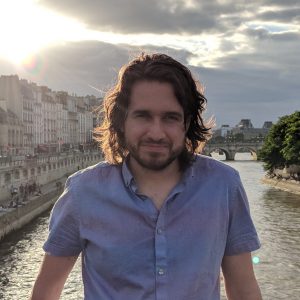 Jacob Matthews
MRI Specialist
MSc Medical Biophysics
University of Western Ontario
Jacob Matthews is the MRI Specialist at the Rotman Research Institute, working within Dr. Chen's research lab. He received both an Honours Bachelor of Medical Science and a Master of Science in Medical Biophysics from the University of Western Ontario. His Master's research was conducted out of the Robarts Research Institute and Brain and Mind Institute, involving laminar functional imaging of auditory cortex using fMRI at 7T. His current work includes consulting on MRI experimental design,  acquisition, and analysis, maintaining the ancillary equipment for MRI research, testing and reporting on newly available MRI technology, and acting as a resource person for the wider Rotman community. He also conducts research within Dr. Chen's lab.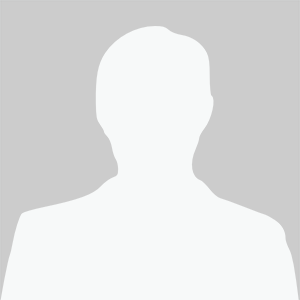 Annette Weekes-Holder
Chief MRI Technologist
Annette Weekes-Holder is the Senior Research MRI Technologist and MRI Safety Officer at the Rotman Research Institute. Annette is licensed with the College of Medical Radiation Technologist of the province of Ontario with an extensive background in Research and Clinical Magnetic Resonance Imaging.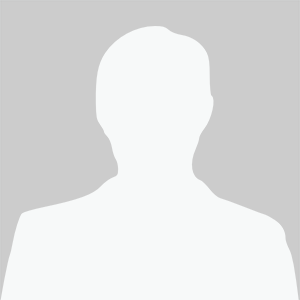 Amy Lin
BSc Biochemistry and Neuroscience
University of Toronto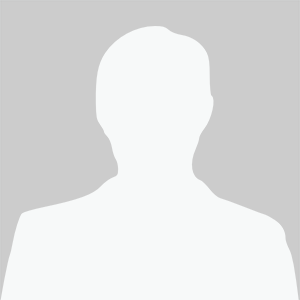 Past Postdoctoral Fellows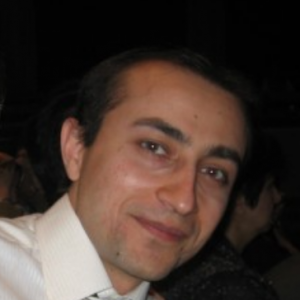 Dr. Ali Golestani
Postdoctoral Fellow
PhD Electrical Engineering
University of Calgary
2013-2016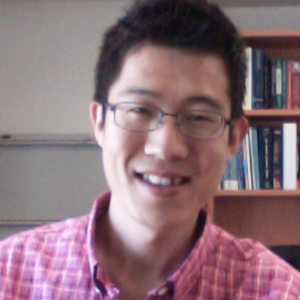 Dr. Sungho Tak
Postdoctoral Fellow
PhD Biomedical Engineering
Korean Advanced Institute of Science and Technology
2012-2014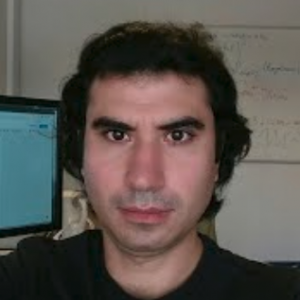 Dr. Aras Kayvanrad
Postdoctoral Fellow
PhD Biomedical Engineering
The University of Western Ontario
2017-2019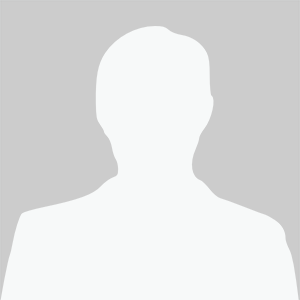 Zahra Faraji-Dana
PhD Candidate
Medical Biophysics
University of Toronto
Degree Awarded: September 2016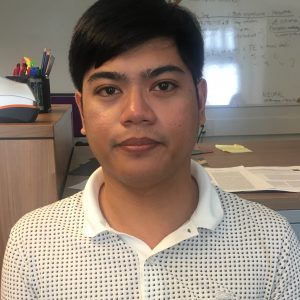 Don Ragot
MSc Candidate
Medical Biophysics
University of Toronto
Degree Awarded: March 2018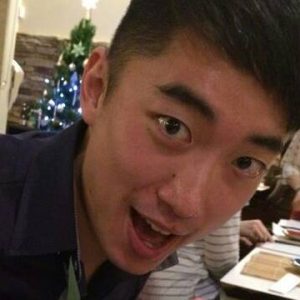 Powell Chu
MSc Candidate
Medical Biophysics
University of Toronto
Degree Awarded: August 2016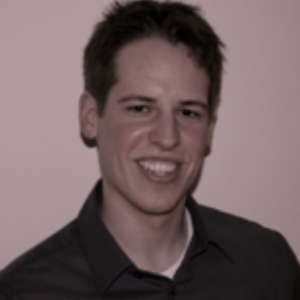 Jonathan Kwinta
MSc Candidate
Medical Biophysics
University of Toronto
Degree Awarded: January 2016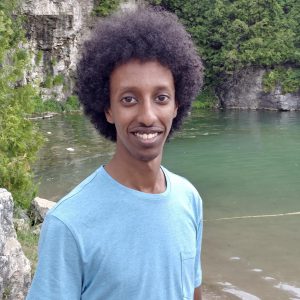 Ahmad Hussein
Co-op Student
University of Waterloo
2017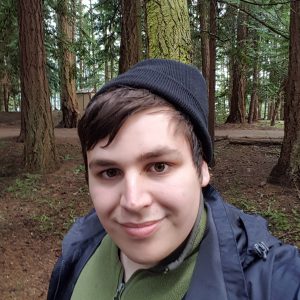 James Ward
Co-op Student
University of British Columbia
2017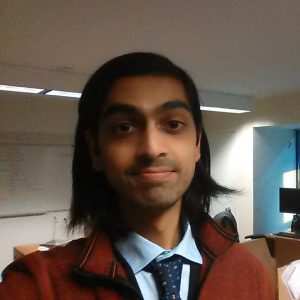 Chironjeev Kanjilal
Co-op student
Physics
University of British Columbia
2017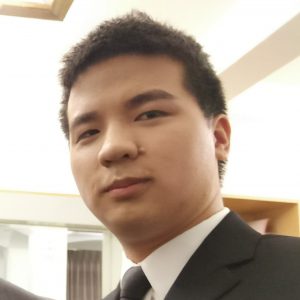 David Lin
Co-op student
Nanotechnology Engineering
University of Waterloo
2017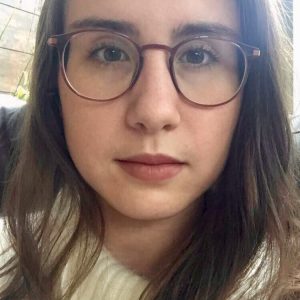 Sarah Dyck
Co-op student
Life Physics
University of Waterloo
2017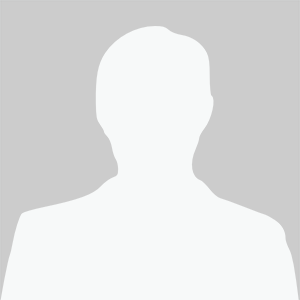 Emma Langlois
Co-op student
Life Physics
University of Waterloo
2017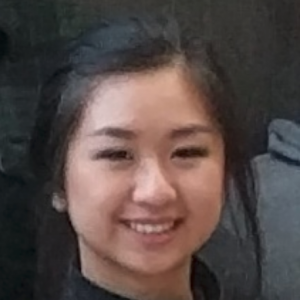 Nicole Yuen
Co-op student
Life Physics (Hon.)
University of Waterloo
2016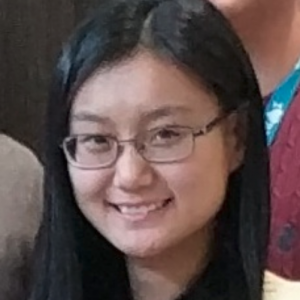 Lucy Wei
Co-op student
Biophysics (Hon.)
University of British Columbia
2015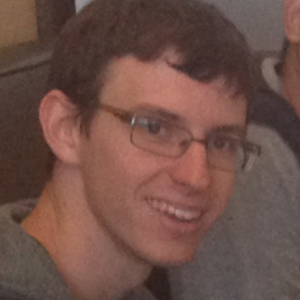 Nathaniel Osachoff
Co-op student
Engineering Physics
University of British Columbia
2015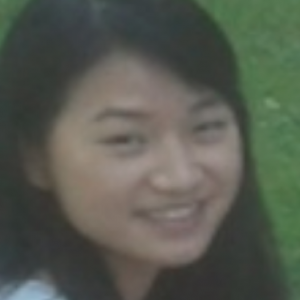 Kathy Xu
Co-op student
Electrical Engineering
University of British Columbia
2013
Past Undergraduate Students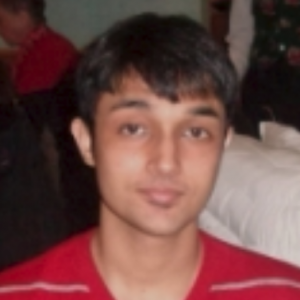 Om Batt
Undergraduate Thesis Student
Engineering Science
University of Toronto
2012
Past Undergraduate Research Students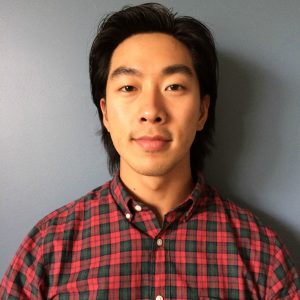 William Kim
Summer Student
Physics
Queen's University
2017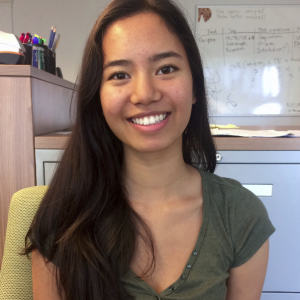 Josephine Tan
Summer Student
Biological and Medical Physics
University of Guelph
2017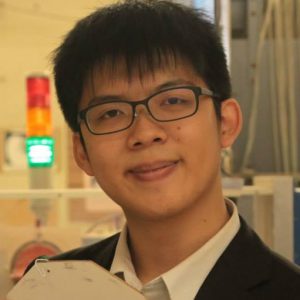 Barry Fung
Undergraduate Researcher
Engineering Science
University of Toronto
2014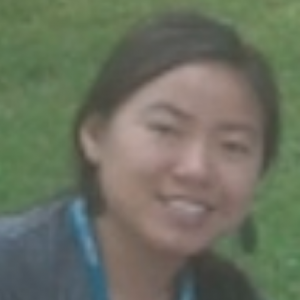 Lily Lau
Undergraduate Researcher
Engineering Science
University of Toronto
2013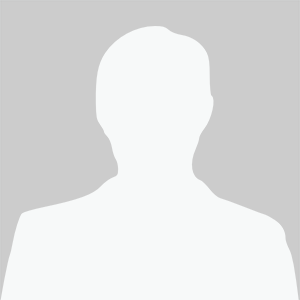 Tim Liu
Undergraduate Researcher
Engineering Science
University of Toronto
2012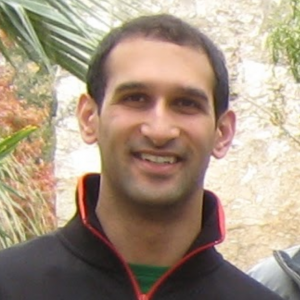 Yasha Khatamian
fMRI Engineer
MEng. Biomedical Engineering
McGill University
2011-2016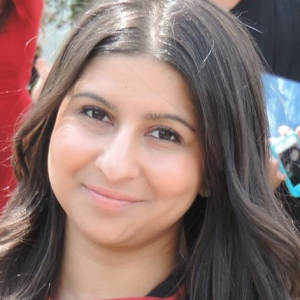 Sheliza Halani
Research Assistant
BSc Electrical Engineering
University of British Columbia
2014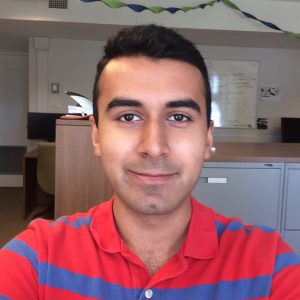 Abhay Issar
Undergraduate Student, Life Sciences
University of Toronto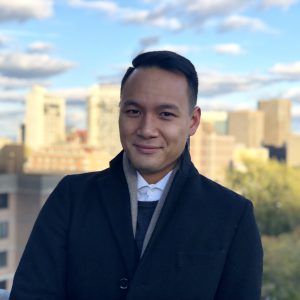 Dan Tran
Undergraduate Student, Neuroscience
McGill University