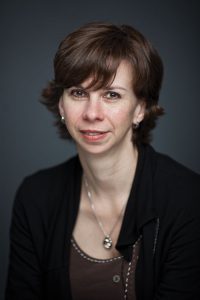 Dr. Nicole Anderson
I received my AB in Psychology from Washington University in St. Louis in 1988, my MA in Psychology from the University of Toronto in 1993, and my PhD in Psychology from the University of Toronto in 1997. I also became registered as a clinical psychologist specializing in neuropsychology in 2000. I joined the Rotman Research Institute at Baycrest as a Scientist in 2001 and was promoted to Senior Scientist in 2010. In addition, I was appointed as an Assistant Professor of Psychiatry and Psychology at the University of Toronto in 1999 and 2001, respectively, was promoted to Associate Professor in 2008, and to Professor in 2019. I am currently also Director of the Ben & Hilda Katz Interprofessional Research Centre in Geriatric and Dementia Care and Associate Scientific Director of the Kimel Family Centre for Brain Health and Wellness at Baycrest. I am a Fellow of Division 20 (Aging) of the American Psychological Association, of the Psychonomic Society, and of the Behavioral and Social Sciences Section of the Gerontological Society of America. My research program focuses on improving our understanding of how memory and other cognitive functions are affected in healthy and pathological aging and on developing interventions to maintain brain health.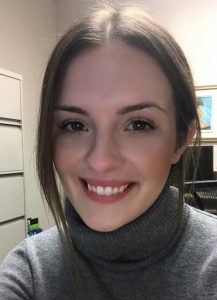 Danielle D'Amico
I completed my PhD in Psychological Science at Toronto Metropolitan University in 2023 where I examined the biopsychosocial predictors of cognitive health with aging. Specifically, my research aimed to understand how indices of stress across the lifespan impact cognitive function among older adults, and if and how engaging in a healthy lifestyle may offset the potentially harmful effects of stress on cognitive function. I also studied the biological mechanisms through which stress and lifestyle behaviours impact cognitive health, with a specific focus on neuroendocrine function, cardiometabolic biomarkers, and inflammation. My postdoc work, funded by the Alzheimer's Society of Canada, will focus on evaluating the feasibility and efficacy of a personalized dementia risk reduction program delivered at the new Kimel Family Centre for Brain Health and Wellness. In addition to research, I am also engaged in knowledge translation and community outreach that brings the science of healthy aging into the community. Outside of the lab, I enjoy exploring the city with my rescue dog Maya, doing hot yoga, and cooking (mostly as a means to an end for eating good food!).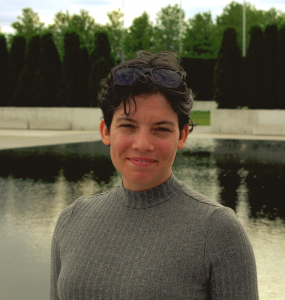 Jacklyn Koyama
I completed my PhD at the University of Toronto in 2021 where I studied intergroup dynamics between both people with different ideologies and between men and women in male-dominated STEM (i.e., science, technology, engineering and math) fields. In this research, I integrated the study of psychophysiology by collecting and analyzing heart rate variability data to study stress experiences during intergroup contact. I also tested and validated different devices for achieving a gold standard of measurement in field settings. My post-doctoral fellowship is funded by the University of Toronto's Data Science Institute. It is a position geared towards fostering interdisciplinary research in data science. I will be working with Dr. Nicole Anderson as well as Dr. Elizabeth Page-Gould to integrate their expertise and knowledge in memory and aging, and psychophysiology, respectively, with novel approaches in machine learning. Specifically, as part of the Anderson lab, I will extend my work in psychophysiological theory and analysis by developing machine learning models capable of identifying specific psychophysiological experiences using interbeat interval data. Working with Dr. Anderson I hope to identify experiences of, or lapses in, familiarity-based memory as a means to identifying early-onset Alzheimer's Disease.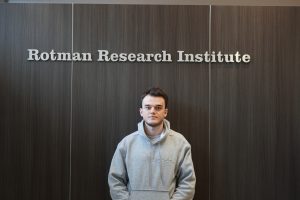 Evi Myftaraj
I am a PhD student at the University of Toronto, with my focus in cognitive neuroscience. I also have a Specialized Honours BA in Psychology from York University. My current project involves measuring the feeling of familiarity in adults with aMCI. My goals are to become a professor of psychology, as well as continue researching topics in cognition.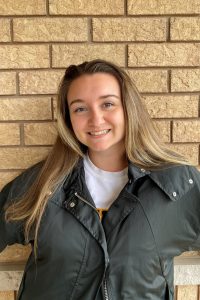 Hannah Del Gatto
I am a direct-entry PhD student at the University of Toronto and in the Anderson Lab. I received my Bachelor of Science Honours degree in Biology-Psychology at Queen's University. Within my graduate career, I am interested in researching the "gut sense" of familiarity and interoception in healthy adults as well as individuals with aMCI (amnestic mild cognitive impairment). When I'm not in the lab I enjoy being by the water, seeing live music, and watching '80's/'90's movies.
Undergraduate Students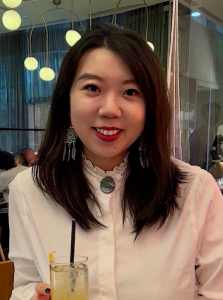 Mercy Xuhe Luo
I am a fourth-year student specializing in Psychology at the University of Toronto. I will graduate with a B.Sc. (Hons) degree in the summer of 2022 and pursue my graduate studies in Social Psychology at New York University. My research interests lie in the area of social cognition such as person perception. Currently, I am a UTEA-SHH award holder and studying a psychological phenomenon called "hepeating" (a man repeats and gets credit for an idea that was first presented by a woman). Outside of the lab, I enjoy traveling, swimming, and visiting art museums.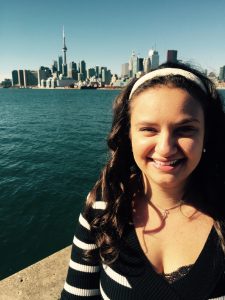 Mariam Sidrak
I completed my bachelors of science degree with a double major in Anthropology and Health Sciences. After a one year internship at Baycrest I joined the Anderson lab as a staff member in 2013. I assist with most studies and am responsible for supervising volunteers and training new lab members on neuropsych evaluations. When I am not in the lab I enjoy traveling and am an avid reader.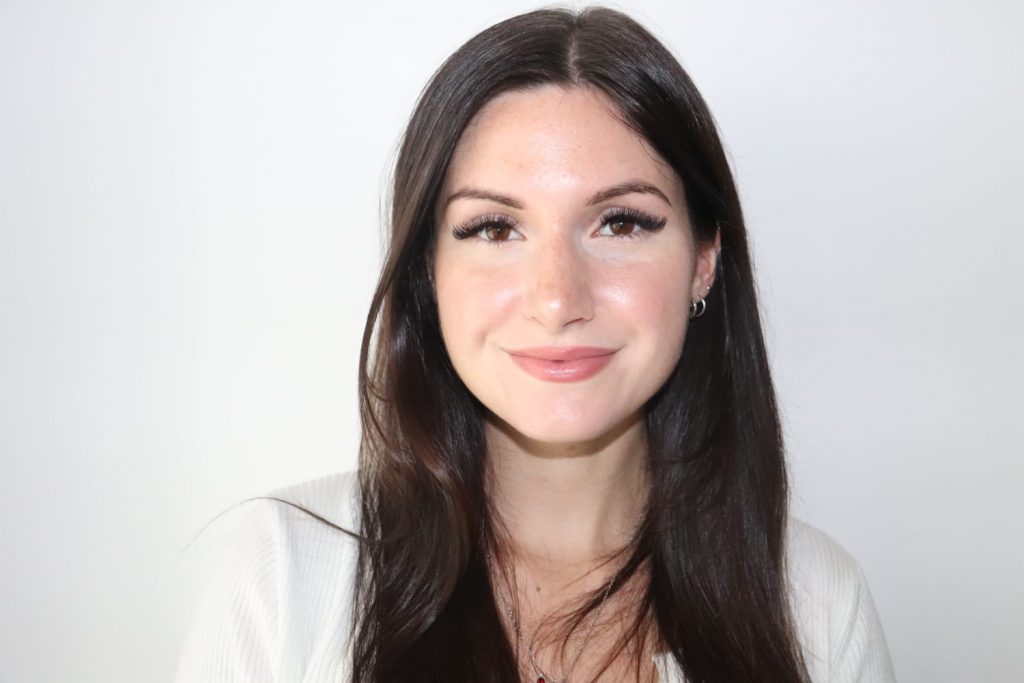 Tiffany Paquin
I will be graduating this summer with an undergraduate degree in Specialized Honours in Human Resources Management at York University. Previously, I've earned a DEC in Psychology at Dawson College in Montréal, Québec. I currently work as a research assistant at Baycrest's Rotman Research Institute under Dr. Nicole Anderson's wing. My future aspiration is to be an Industrial Psychologist where I can explore the realm of organizational behaviour. My hobbies include travelling and living a healthy lifestyle.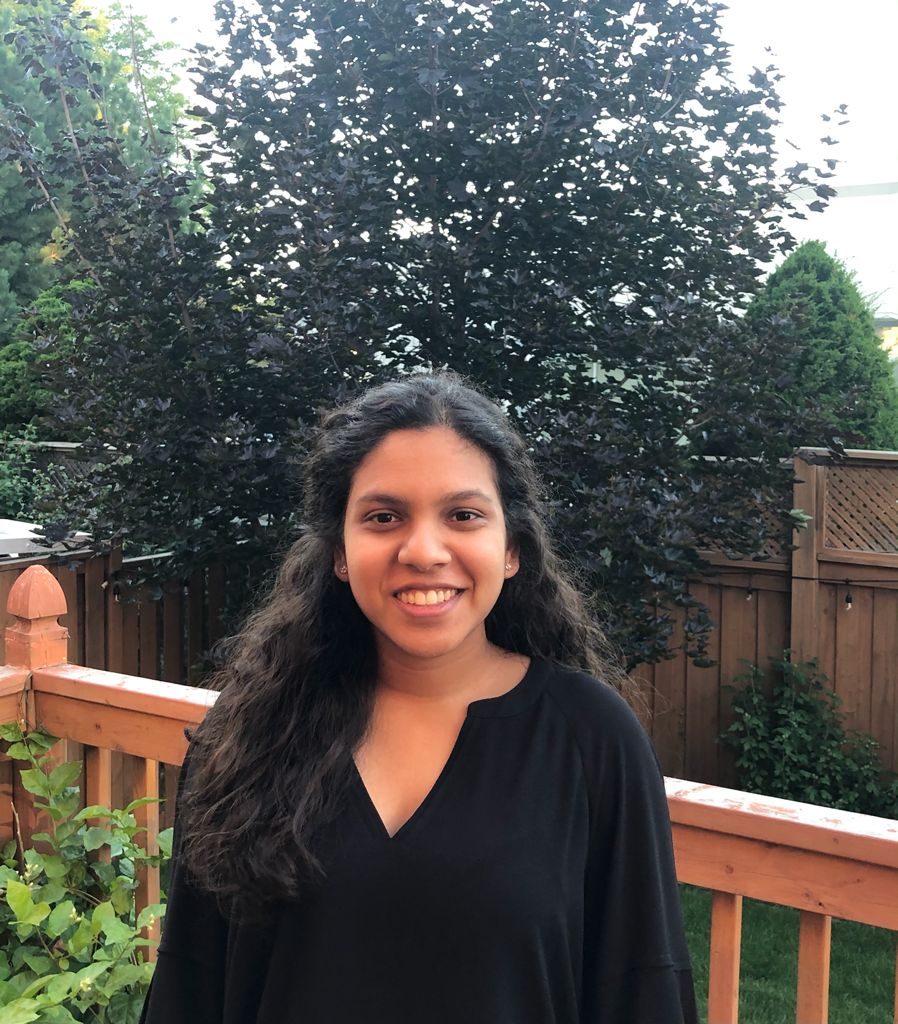 Aathmika Nandan
I am a fourth-year student pursuing a Specialist in Psychology at the University of Toronto Scarborough. My research interests lie in clinical, cognitive, and social psychology. I'm currently doing my Honours Thesis at the Anderson lab using a recognition-without-awareness paradigm to better understand feelings of familiarity. My hobbies include swimming and travelling.
Post Doctoral Fellows
Rachel Rabi: Sept 2016 – July 2022 → Assistant Professor, York University
Annalise D'Souza: Sept 2019 – Aug 2021 → Post Doctoral Fellow at McGill University
Amanda Lash: Sept 2014 – Aug 2016 → Senior Cognitive Psychologist at MobLab, Los Angeles, California

Liesel-Ann Meusel: Oct 2011 – Dec 2016 → Clinical Neuropsychologist at Lad & Associates and Neuropsychologist at Toronto Rehabilitation Institute

Suzanne Cook: Sept 2010 – Aug 2012 → Program Quality and Curriculum Developer at Seneca College

Alexandra Fiocco:  2010 – 2011 → Associate Professor, Ryerson University
Eilon Caspi: Sept 2010 – Dec 2010 → Founder and Director of Dementia Behavior Consulting LLC

Regina Jokel: Sept 2006 – July 2009 → Clinician Associate at Rotman Research Institute

Patricia Ebert: Sept 2005 – July 2007 → Clinical Neuropsychologist at Rockyview General Hospital

Doctoral Students
Matt McPhee: Pre-Doctoral Intern Jun 2022 – Aug 2022 → Postdoctoral Fellow at Rotman Research Institute 
Patcharaporn (Nok) Srisaikaew: Visiting Graduate Student Jan 2020 – May 2021 → Postdoctoral Fellow at University Health Network
Patricia Marshall: Dec 2015 – Aug 2016 → Research Methodologist at Numeris
Brandon Vasquez: Sept 2010 – Apr 2016 → Clinical Neuropsychologist at Neuropsychology and Cognitive Health, Baycrest
Andree-Ann Cyr: Nov 2008 – Jun 2015 → Assistant Professor at Glendon Campus York University
Emma Guild: Nov 2008 – Jul 2013 → Clinical Neuropsychologist at Jett Psychological Services
Stephanie Daoud: 2008 – 2010 → Correctional Service of Canada
Katherine Krpan: Sept 2004 – Jul 2009 → Lecturer at University of Chicago

Tobi Lubinsky: Aug 2004 – Aug 2007 → Clinical Neuropsychologist at Kurzman and Associates and Neuropsychologist at Toronto Rehab Institute

Masters Students
Patricia Marshall: Sept 2014 – Dec 2015 → Research Methodologist at Numeris
Lorraine van Zon: 2013 – 2014 → Elementary School Teacher
William Yuen: Sept 2011 – Sept 2013
Emma Guild: 2007 – 2009 → Clinical Neuropsychologist at Jett Psychological Services
Andree-Ann Cyr: 2007 – 2008 → Assistant Professor at Glendon Campus York University
Tobi Lubinsky: 2002 – 2004 → Clinical Neuropsychologist at Kurzman and Associates and Neuropsychologist at Toronto Rehab Institute
Research Supervision
Aathmika Nandan: Sept 2022 – Apr 2023, Thesis Student
Smeet Solanki: May 2021 – Aug 2021, Summer Student
Kevin Tang: May 2019 – Aug 2019, Summer Student
Brahm Sanger: May 2019 – Aug 2019, Summer Student
Elizabeth Baker-Sullivan: May 2019 – Aug 2019, Summer Student
Brahm Sanger: Sept 2018 – Apr 2019, Thesis Student
Haley Gabel: Jun 2018 – Aug 2018, Summer Student
Elizabeth Baker-Sullivan: May 2018 – Aug 2018, Summer Student
Brahm Sanger: Sept 2017 – Apr 2018, Co-op Student
Priyammiya Shanmugathas: Sept 2017 – Apr 2018, Thesis Student
Omar Rafai: Nov 2014 – Apr 2015, Human Biology Intern
Rhandi Christensen: May 2014 – Aug 2014, CREMs Student
Mariam Sidrak: Nov 2012 – Apr 2013, Human Biology Intern
Nisha Kansal: 2012, Summer Student 
Maria Simone: 2011, Summer Student
Vinay Kansal: 2010; 2011, Summer Student 
Amanda Lo: 2010, Summer Student
Carly Goodman: 2010, Summer Student 
Linda Truong: 2008 – 2009, Thesis Student 
Julia Czyzo: 2008 – 2009, Independent Project 
Karen Lau: 2007 – 2008, Thesis Student
Farah Budhani: 2005; 2006; 2007, Summer Student 
Anna Tse: 2005 – 2006, Thesis Student 
Mira Rizkalla: 2005 – 2006, Co-op Student
Shon Shum: 2005, Independent Project
Eli Newman: 2005, Summer Student 
Cherylyn Dickson: 2003 – 2004, Independent Project
Bonnie Lum: 2001, Summer Student