The Alain Lab headed by Dr. Claude Alain at the Rotman Research Institute at Baycrest Health Sciences performs research in the field of cognitive neuroscience and focuses on the brain processes that mediate perception and cognition of auditory patterns and events, specifically short-term memory and selective attention.
A combination of neuroimaging techniques (e.g., EEG, MEG, and fMRI) are used to investigate which, and how, different brain regions work together when participants' attention is directed to a particular sound identity and/or sound location in the auditory field. In addition, we investigate the neural and psychological mechanisms that underlie auditory scene analysis and how these mechanisms are influenced by the aging process.
​
We are currently conducting several experiments that focus on the neural correlates of auditory scene analysis using either EEG, MEG and/or fMRI. These include investigating age-related differences in auditory cortical activity underlying concurrent sound perception, age-related differences in identifying and localizing auditory objects, and the effect of musical expertise on auditory scene analysis.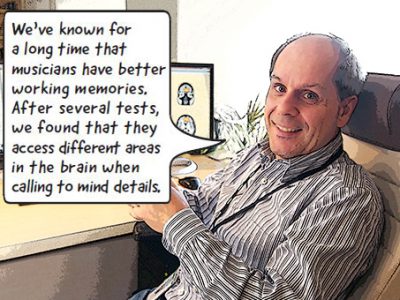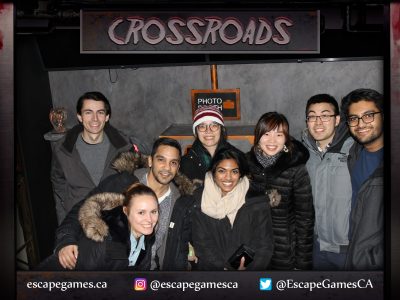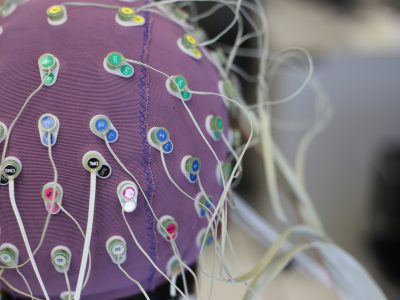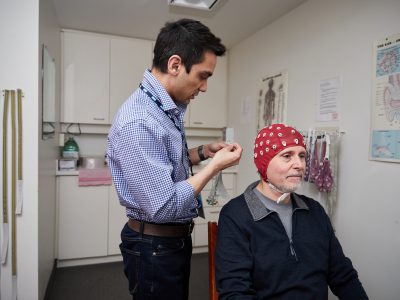 What is EEG?
Electroencephalography, or EEG for short, is a non-invasive method of measuring the electrical activity of the brain. The brain houses millions of neurons that communicate with each other using electrical impulses, and these changes in electrical activity can be detected at the scalp. EEG can reliably measure these changes in electrical activity to give insight into specific brain processes on the scale of milliseconds. In clinical settings, EEG can be used to confirm or rule out various medical conditions, including but not limited to seizure disorders, head injury, sleep disorders, stroke, and dementia.
An EEG at the Alain Lab uses small sensors attached to an elastic electrode cap that resembles a swimming cap. Some gel is applied at the scalp level so that the brain's electrical impulses can disperse through the gel and be recorded by the sensors. What is recorded is a series of brain waves, wavy lines with numerous peaks and valleys. There are no risks associated with EEG; it essentially uses the same technology to how a cardiogram, or an ECG (electrocardiogram), measures heart rate.
The Alain Lab uses EEG to measure specific cognitive processes in memory and attention. Specifically, we design experiments to measure event-related potentials, or ERPs, which are the brain wave components specifically indexing the brain's response to a specific sensory or cognitive event, such as seeing a face or hearing a tone.  Comparing ERPs between younger and older adults can give us more insight into changes in brain functioning that comes with the aging process; similarly, comparing ERPs between patients and healthy controls can inform us of changes in brain functioning that accompanies a certain type of clinical impairment.
What can I expect from an EEG study at the Alain Lab?
As a participant in an EEG study at the Alain Lab, little dabs of saline gel (with electrolytes) will be placed at various positions of the scalp. Some sensors will also be attached using small stickers to various facial areas around the ears and beside the eyes. A typical experiment is held in a soundbooth where you will complete a simple computer task. The lab has a preparation room with a sink, towels, hair dryer, and combs so you may easily get rid of the gel after the experiment.
​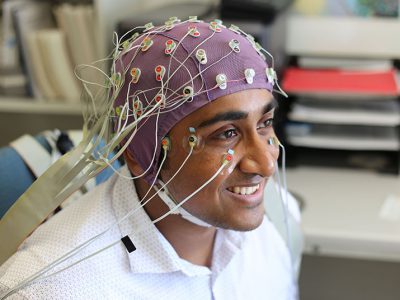 LOCATION
Rotman Research Institute, Baycrest Health Sciences
3560 Bathurst St. Toronto, ON  M6A 2E1
© Copyright 2019   |  Alain Lab